I co-facilitate in-person Active Hope workshops with Caroline Burrow (Northern Meadow Therapy) throughout Ireland. We offer 2 hour-long workshops at festivals and similar events – most recently at the Elements of Change festival at Cloughjordan Eco-village.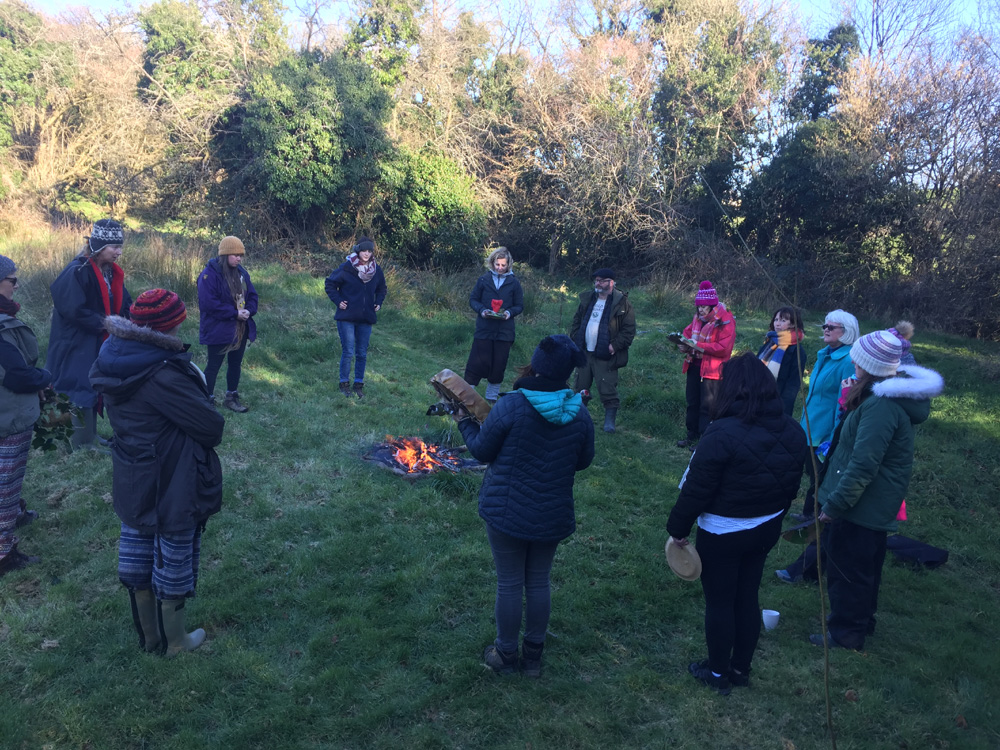 We also offer day-long and weekend events, for example we hosted a Council of All Beings at Common Ground Eco-therapy Centre in Fermanagh. Please get in touch if you would like to attend an event or have us facilitate a workshop at an event you are organising.
What is Active Hope?
The name comes from the book 'Active Hope: How to Face the Mess We're in with Unexpected Resilience and Creative Power' by Chris Johnstone and Joanna Macy.
In the early 90s, when I trained with Joanna Macy in this approach to processing our feeling around the deepening environmental crisis, it was called 'despair and empowerment work' and, in some ways, I think this still captures best the nature of the practices as they free us from despair and empower us to act.
It is appropriate to have strong emotional responses to what is happening our world. Together we validate our feelings and in working through them, are renewed and empowered to become effective agents of change.